---

YIKES! This article has been deemed to have some issues by one or more contributors. Please edit this article to improve it if you want to.
---
Debate.org

Debate.org's logo

URL

Slogan

The premier online debate website

Commercial?

Yes

Type of site

Debate forum

Registration

Required for posting

Owner

Juggle, LLC

Alexa rank

18,524 [1]
Debate.org (often abbreviated as DDO, standing for Debate Dot Org) is a website owned by Juggle, LLC[2]. It's motto is "The Premier Online Debate Website". It provides a platform that allows users to discuss with each other about controversial topics. As of November 2021, there are 906,658 members on debate.org.[3]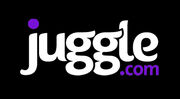 History
Debate.org was founded by Phillip and Crystal Ferreira of Webcorp, LLC in the summer of 2007. Juggle, LLC later purchased the website from Phillip, announcing the decision in December 2010. [4] While Juggle originally ran a debate website in a poll format similar to CreateDebate, it was closed in favor of getting merged into Debate.org as the Opinions section.
Features
Debates
Debate.org focuses on debates, where two users pick sides to discuss a certain controversial topic on a round-by-round basis. [5] A debate goes through the challenge period, when it is open to be accepted by users that fit the criteria set by the instigator of the debate; the debating period, when the debating takes place; the voting period, when eligible members of the community decide on a winner through voting, and the post voting period, when the winner is announced. [5] As of May 17, 2014, there were 40,416 total debates on the website. [6] The burden of proof is sometimes used in debates by experienced members.
Forums
Debate.org also contains a forums section, including sub forums for topics such as:
Arts (1,257)
Cars (381)
Economics (2,127)
Education (6,218)
Entertainment (4,391)
Fashion (322)
Funny (1,553)
Games (1,956)
Health (3,561)
Miscellaneous (6,622)
Movies (494)
Music (856)
News (736)
People (3,221)
Philosophy (5,812)
Places-Travel (214)
Politics (16,848)
Religion (11,304)
Science (5,114)
Society (8,458)
Sports (2,446)
TV (426)
Technology (1,841)[1]
Opinions
Main article: Opinions
Polls
Main article: Polls
Criticism
Debate.org user FrizzStammberger has accused the website's community of having a pro-atheist slant. According to the user, the majority of the users on the website were atheists,[7] and that they were "hostile to Christianity". [8]
According to the atheist user Qopel, vote bombers who unfairly vote are responsible for some of his lost debates. He further accuses a list of users of being vote bombers. [9]
References
See also
External links